Guernsey Chess Club and Federation Reports


69th INTER INSULAR Guernsey were unable to win the chess Inter-Insular for the second year in a row as the top 16 players on each island did battle at Les Charriers Hotel in St. Peters. Jersey fielded their strongest side for many a year with no less than 5 former or current Jersey Island Champions in their team and won back the Hollis Trophy by 11 points to 5 to avenge their 9-7 defeat at Les Hougue Fouque in 2005.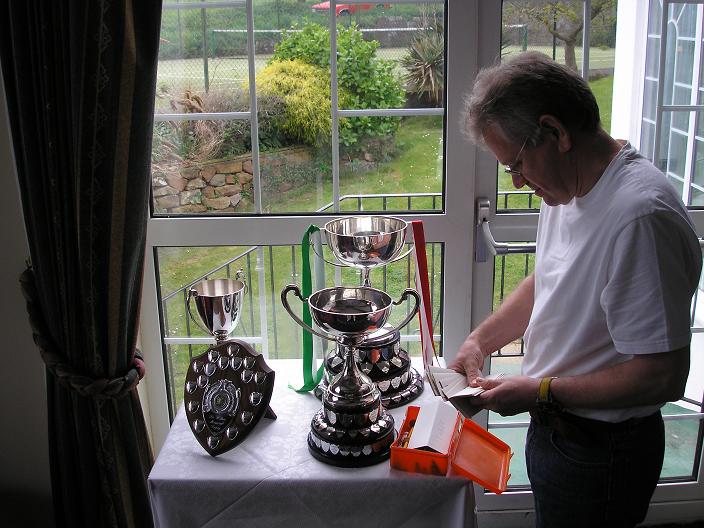 The margin of victory was very flattering for the hosts, admitted by their team captain John Hawes, who said, 'We were fortunate to win on time on a couple of boards and a fair reflection on the play would have been 9-7'. This was mainly due to the fact that Guernsey were 3 points behind so were chasing wins to claw the score back, however unfortunately they ended up going against us.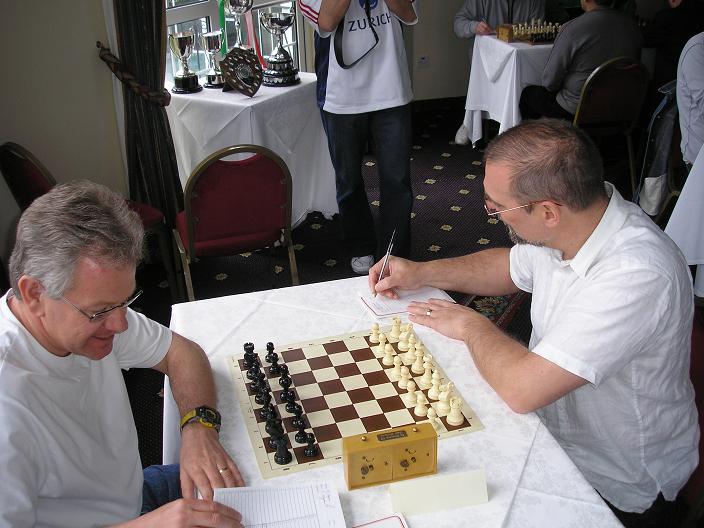 On board 1, Guernsey's Island Champion and Guernsey's board 1 at the Olympiad, Peter Rowe drew with Jersey's Island Champion Paul Wojciechowlski in a high quality match to share the Joint title of Channel Island Champion for the 5th time since 1996, although he is still to win the most prestigious chess title in the Channel Islands outright.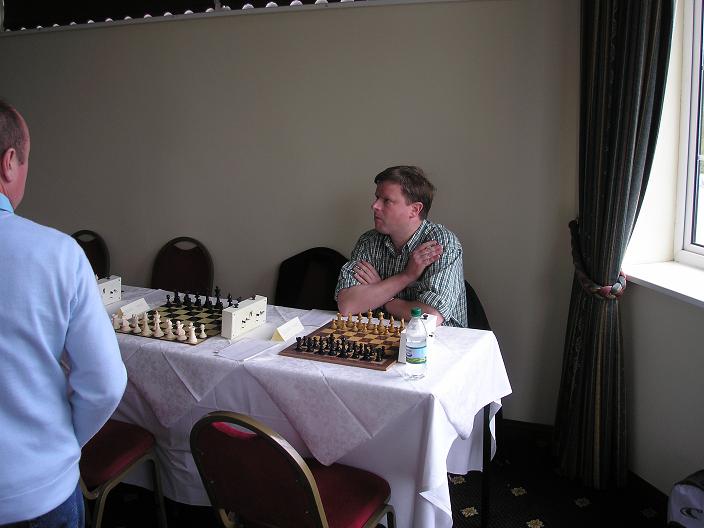 On board 2, Guernsey's board 2 at the Olympiad, Peter Kirby had a creditable draw with Jersey's 2005 Island Champion, John Hawes in a superb Inter Insular debut.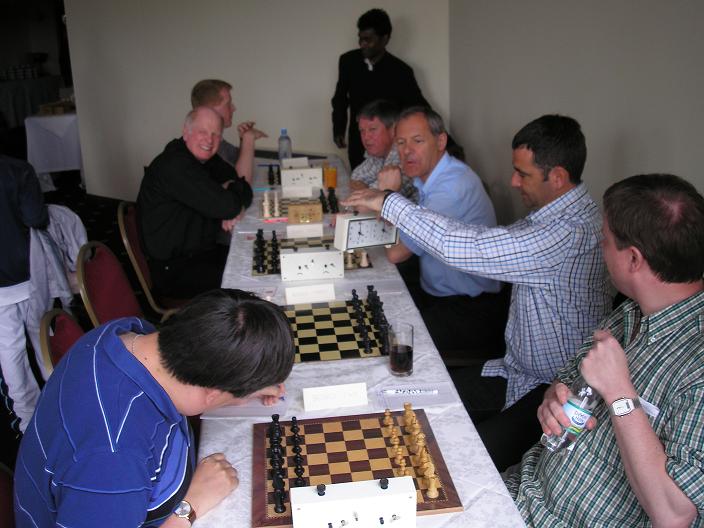 On board 3, Tim Knight fought valiantly against Jersey's Matt Simmons, arguably Jersey's most accomplished player, although he succumbed in the endgame. On boards 4 and 5 respectively, 2004 Guernsey and Channel Island Champion Fred Hamperl and John Cummins gained creditable draws, however on board 6, Guernsey's Olympiad team board 5, Garry Forbes lost on time, whilst better over the board and the same fate was to meet Steve Naftel on board 15.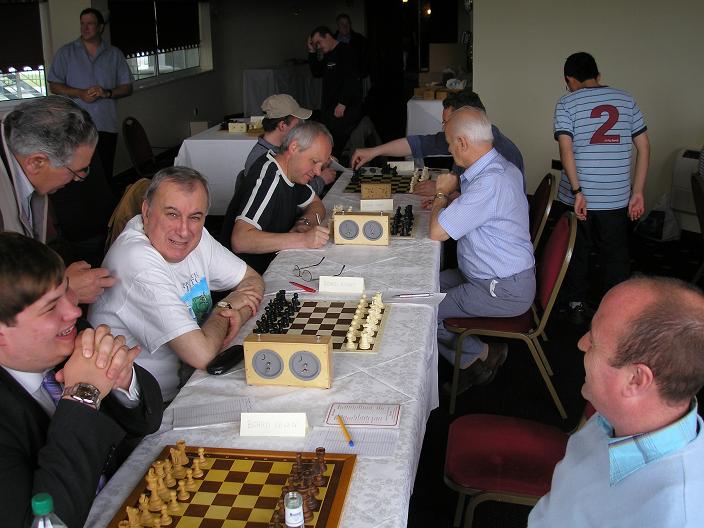 Jonthan O'Connor lost on board 7, whilst Magistrate Russell Finch managed to draw on board 8 against one of Jersey's brightest young teenage hopes, Shankar Kumar. Seb Nalichowsky was Guernsey's sole winner of the top 16 boards on board 10, with the irony being that he has now won for 2 consecutive years, albeit his win in last year's Inter Insular was on board 16 for Jersey !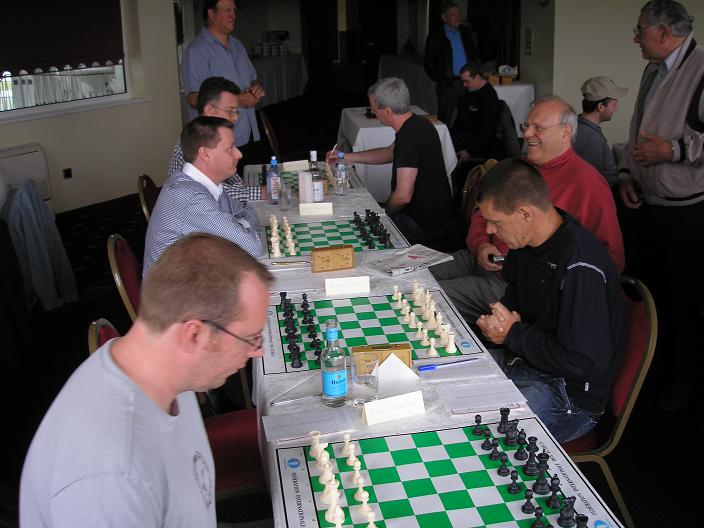 On board 11, Guernsey's Olympiad team board 6 and Candidate Master Toby Brookfield lost to Jersey magistrate Ian Le Marquand in the most entertaining game of the day, whilst Tom Moriarty scored a solid draw on board 12. John Bridel was unable to win for the 4th consecutive year and lost on board 13, whilst Paul Cutter and Terry Harnden drew on boards 14 and 16 respectively.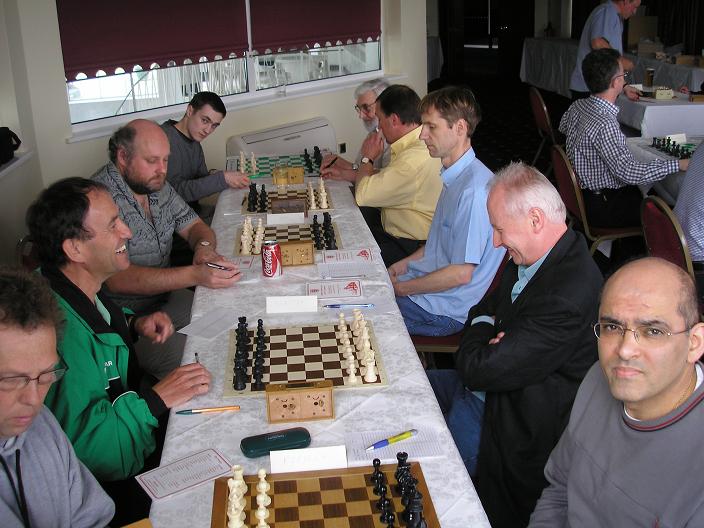 There was some consolation and an illustration of the strength in depth of Guernsey chess at the moment with the Reserves team winning 2 ½ - 1 ½, retaining a trophy that they have not lost since 1996 through 3 draws from Kerry Bateman, Mathew Kirk and Philip Joyce and the winning point courtesy of Pole Bogdan Nalichowsky.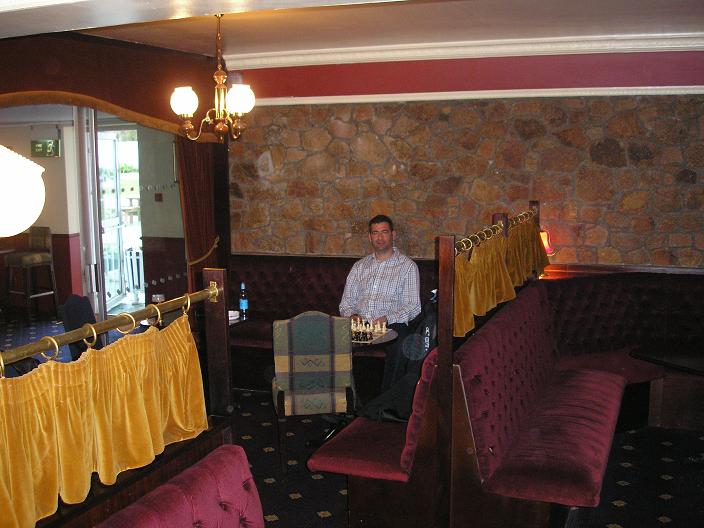 Billy no mates, Matthew Simmons, hasn't had enough he looks for another Guernsey victim. He won the David Browning trophy for the highest board win not on the top board.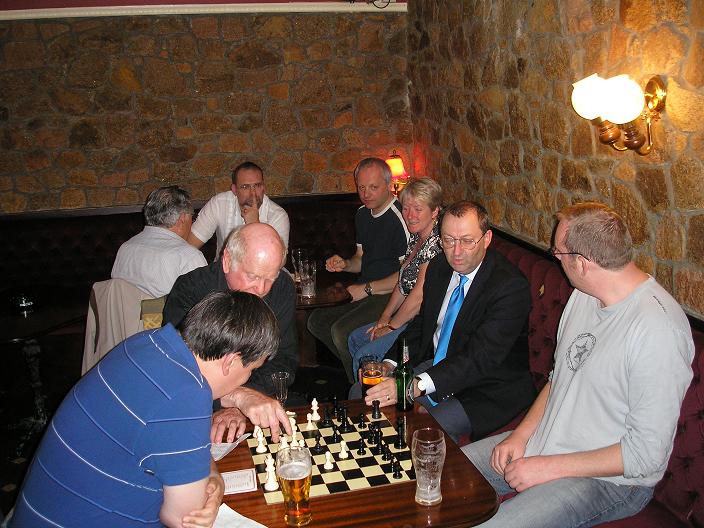 Jersey's Ian Le Maquand and Guernsey's Toby Brookfield watch as John Cummins and Peter Kirby discuss a game. In the background Peter Rowe, Tom Moriarty, Colin and Cathy Goman.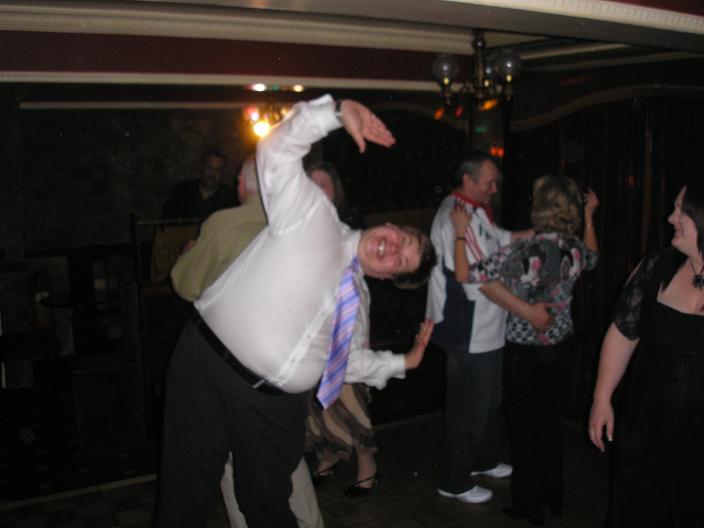 Jonathan O'Connor is as imaginative on the dance floor as he is on the chess board.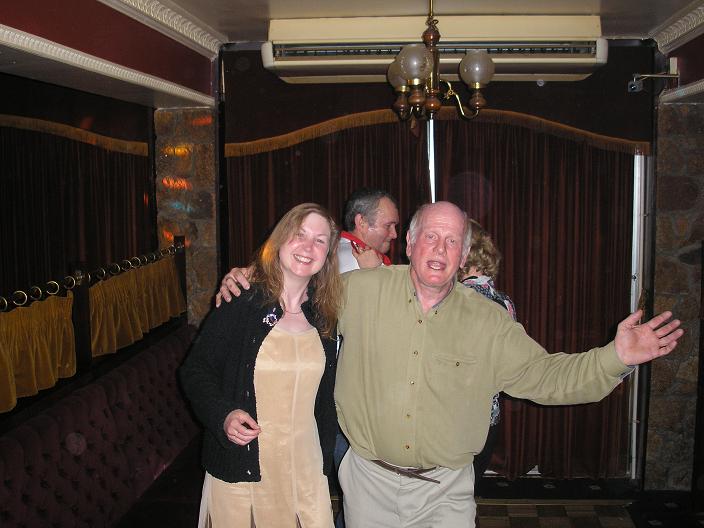 John Cummins can still dance all night, as Amanda Kirby is about to discover.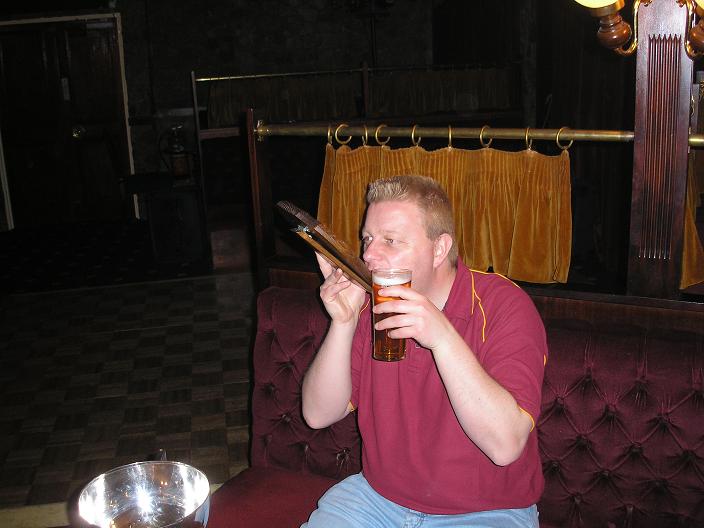 Phil Joyce is disappointed he can't drink out of the reserves trophy he helped win.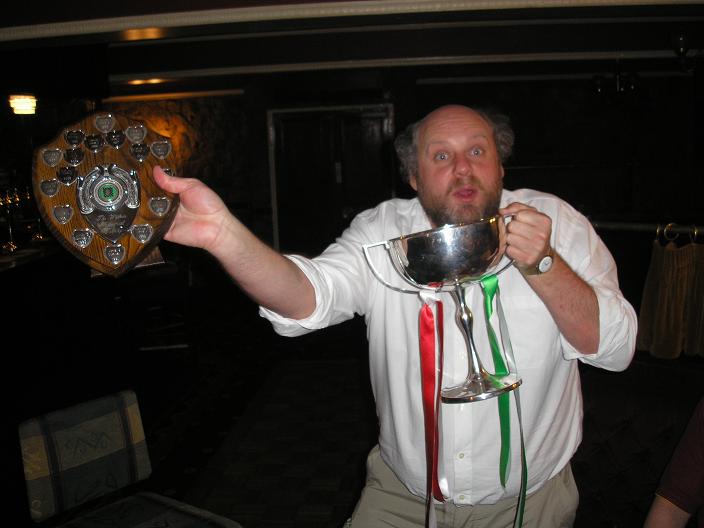 I won't even try to explain what Kerry Bateman is telling us here about Jersey winning back the Mrs Hollis trophy.

We'll be back! >