Guernsey Chess Club and Federation Reports
Photos copyright Samuel Hamperl (ask Fred if you would like to use any)
On Sunday 15 June 2014 (Father's Day!) President Kirsan Ilyumzhinov visited Guernsey.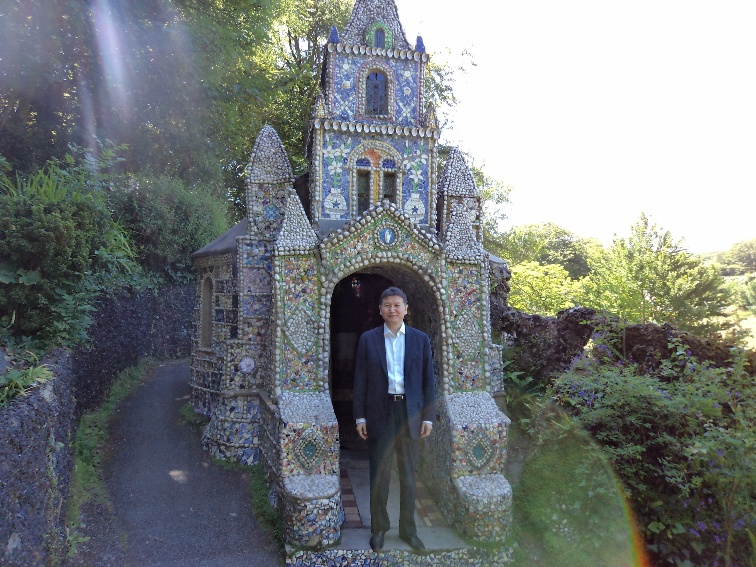 Kirsan Ilyumzhinov stood in the little chapel in the same spot that Max Euwe and Boris Spassky did many years before.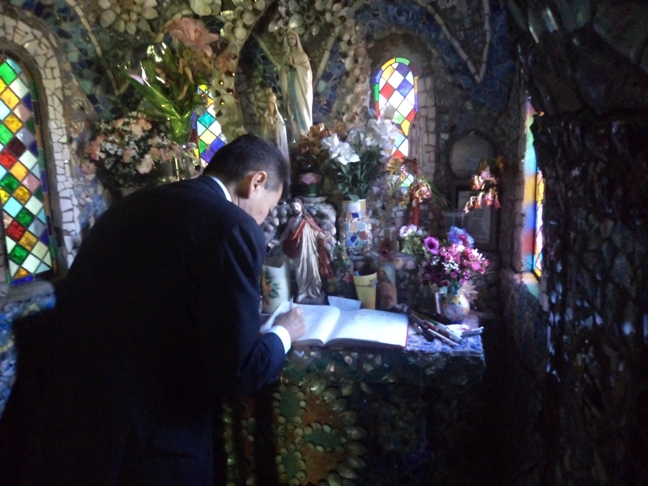 Kirsan Ilyumzhinov signing the little chapel visitors' book.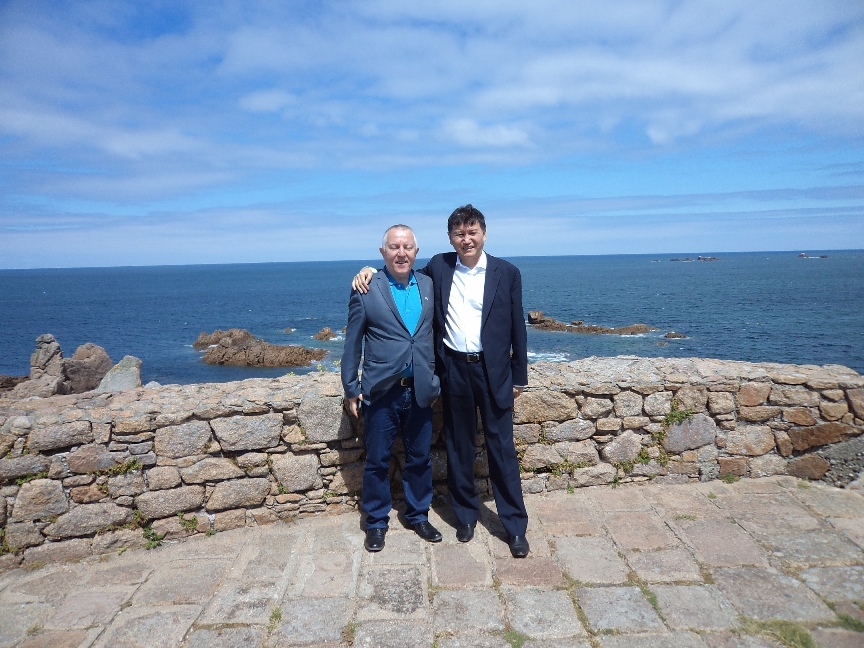 Kirsan and Willy Iclicki on the fort at Grandes Rocques.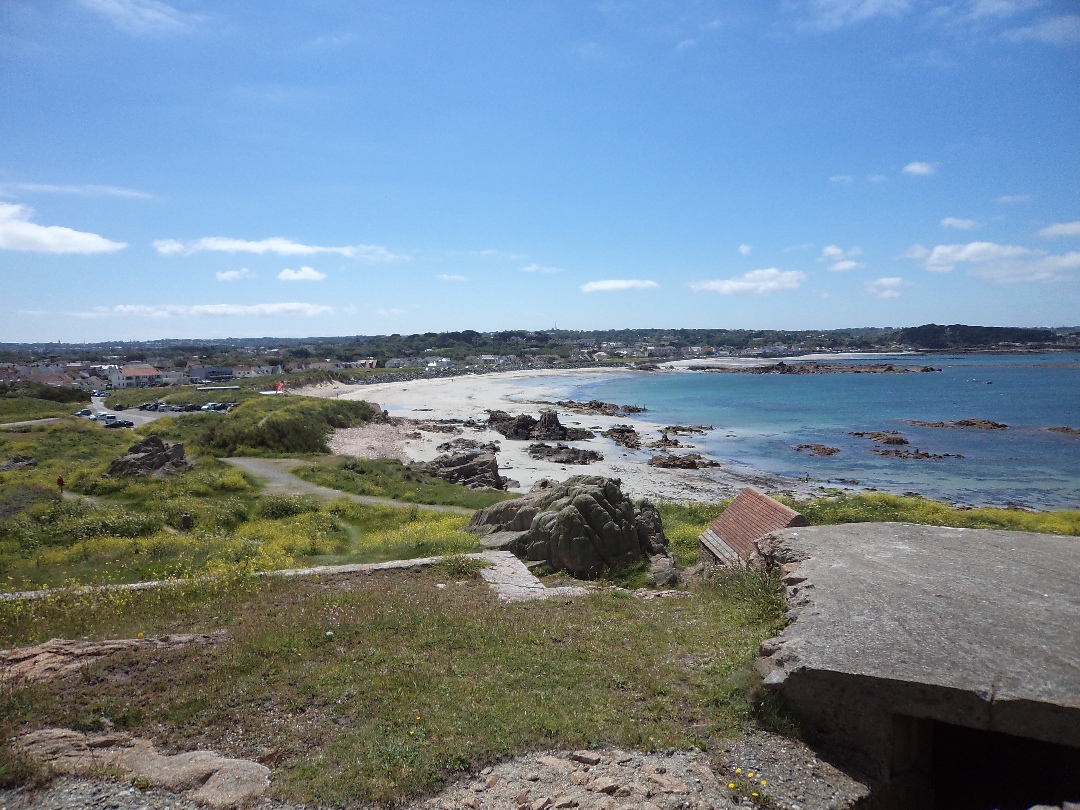 View from fort at Grandes Rocques.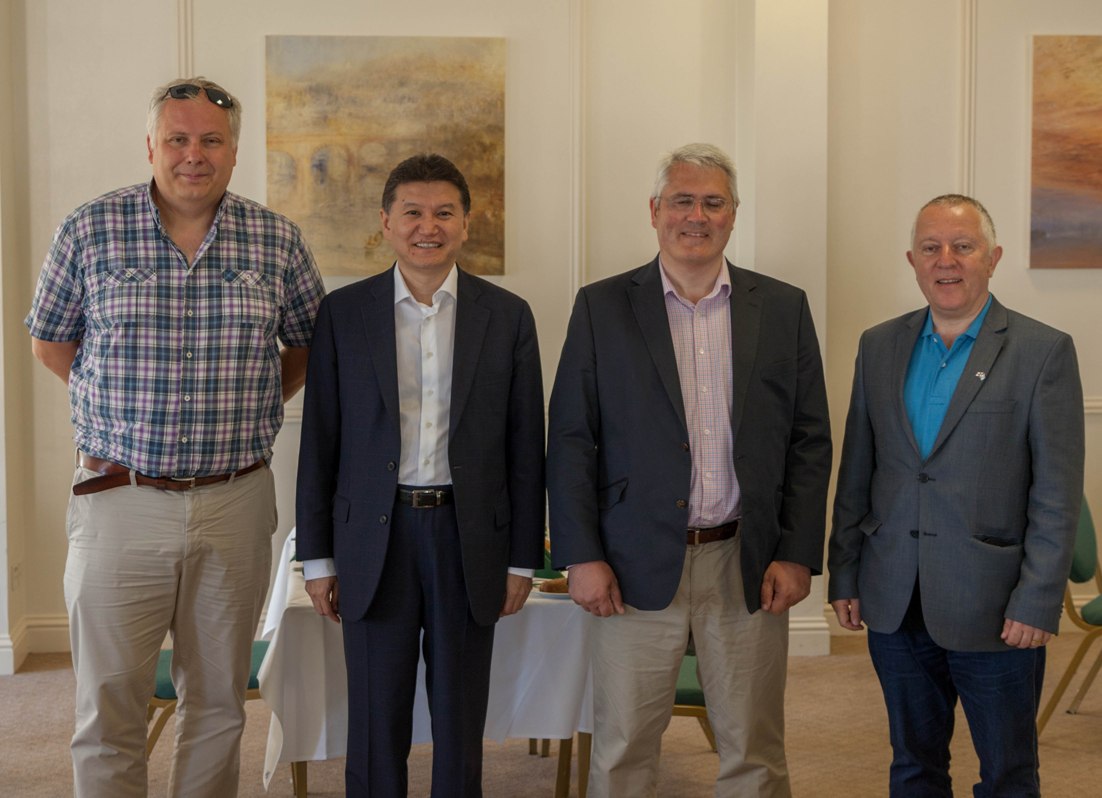 From left to right - Fred Hamperl (Guernsey Delegate and General Secretary), Kirsan Ilyumzhinov (President FIDE), David Smith (Guernsey Vice President), Willy Iclicki (Belgium/Israel).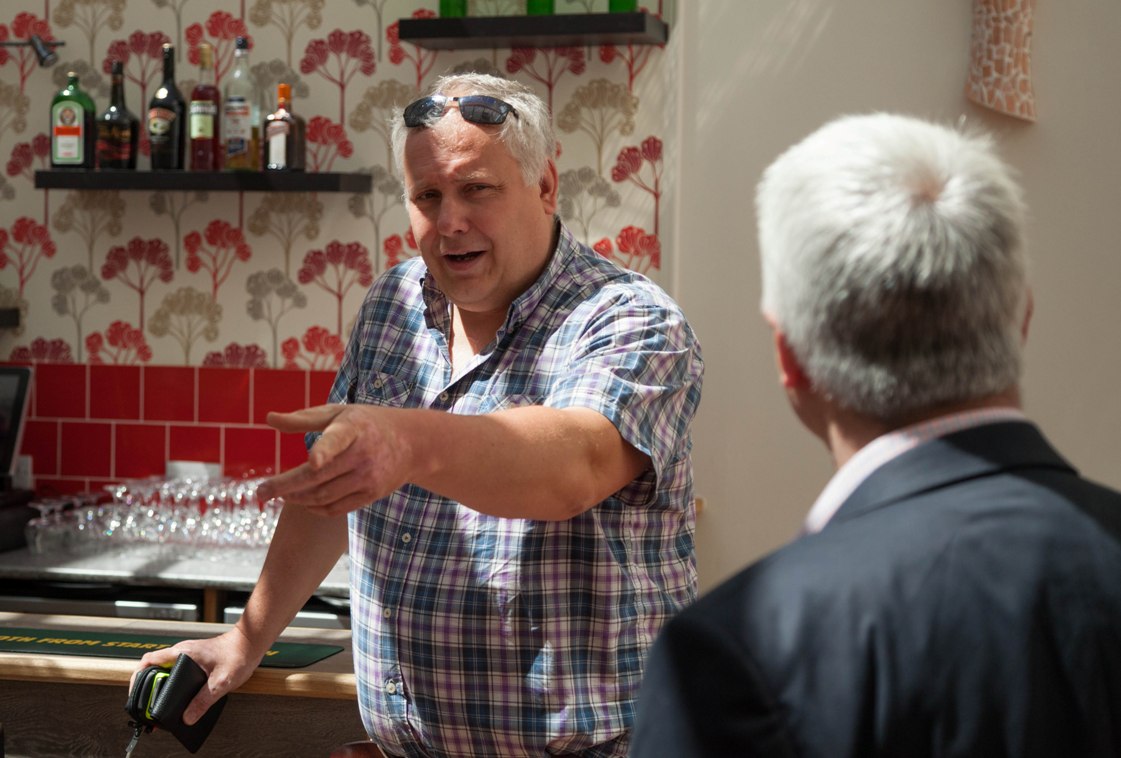 Fred suggests brand new bar at the Cotils could be used for an analysis room as well.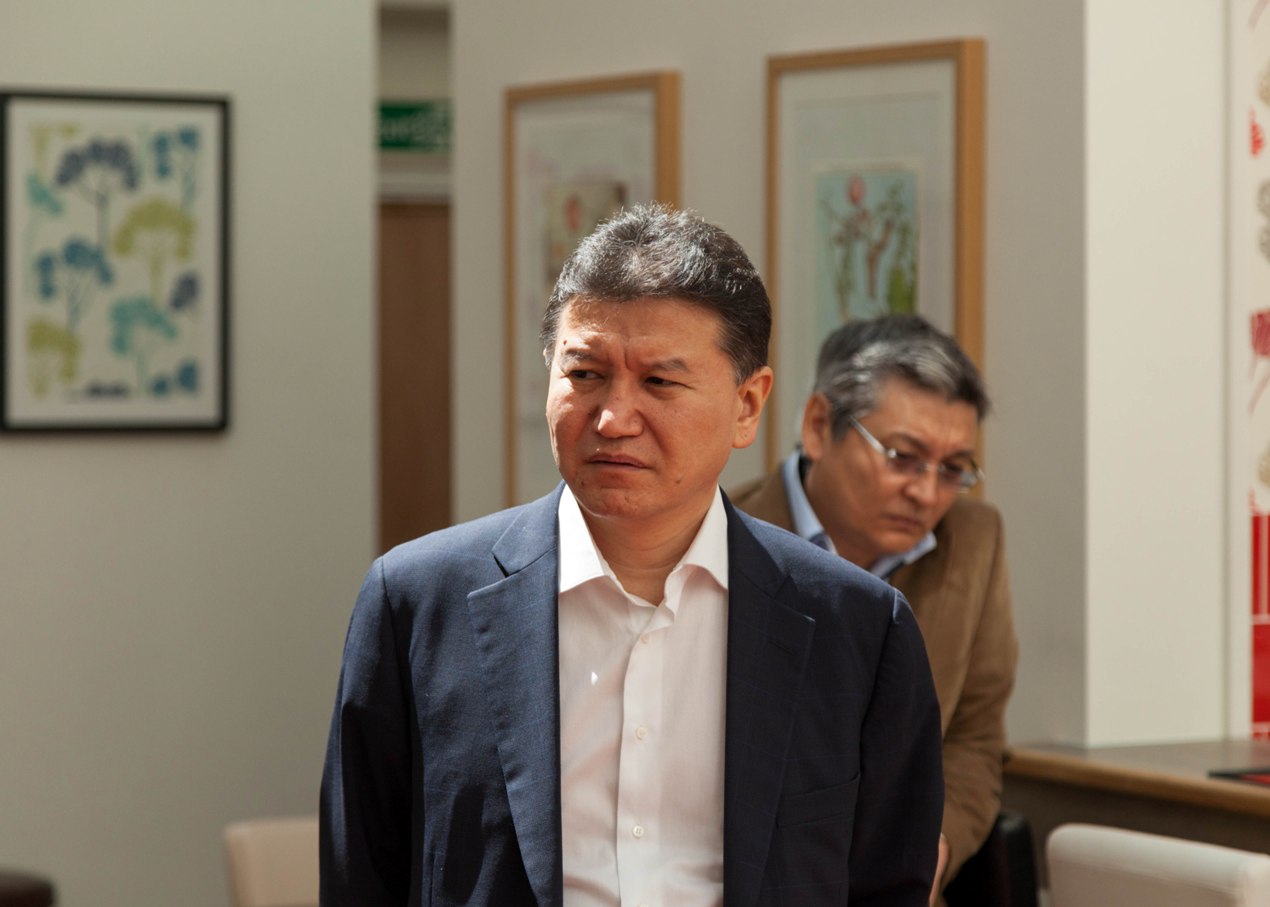 Kirsan with Berik Balgabaev behind him.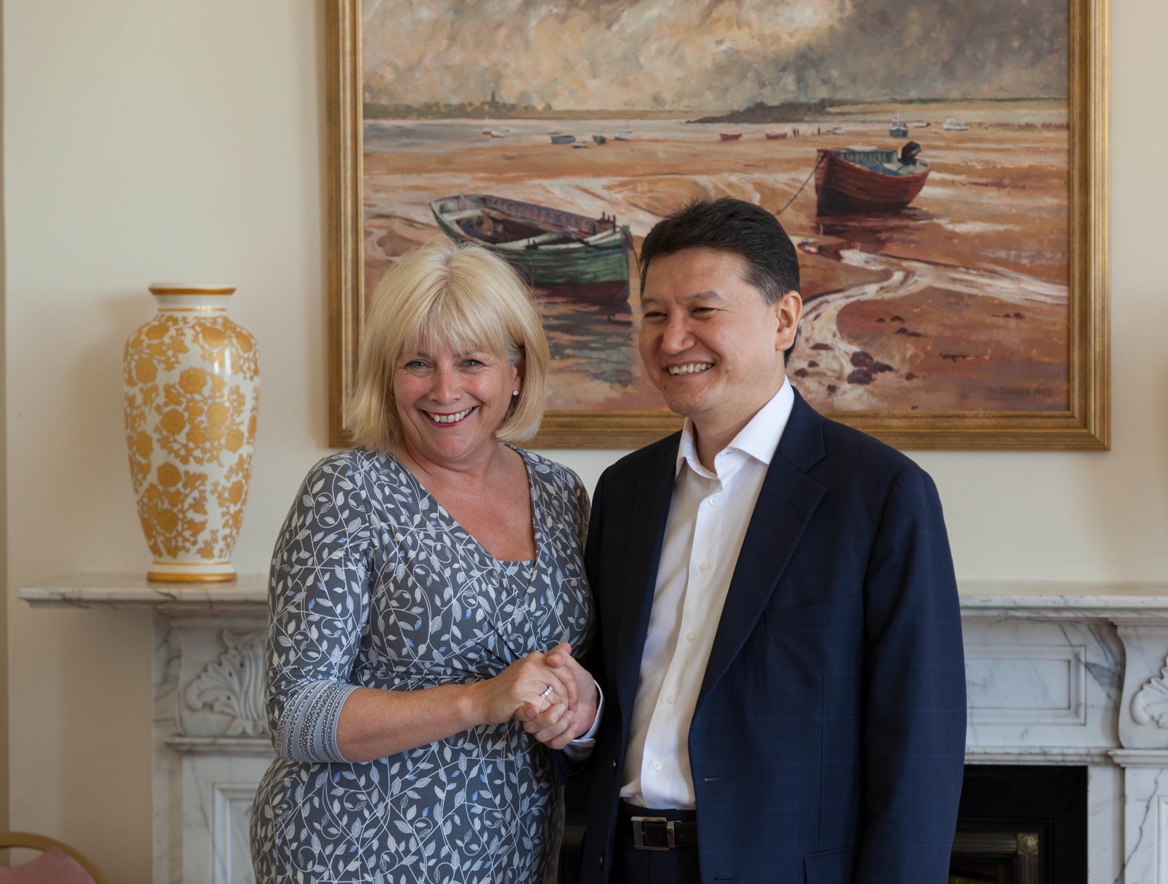 Fiona Naftel (manager of Cotils host for April 2015 Small Nations event) with Kirsan.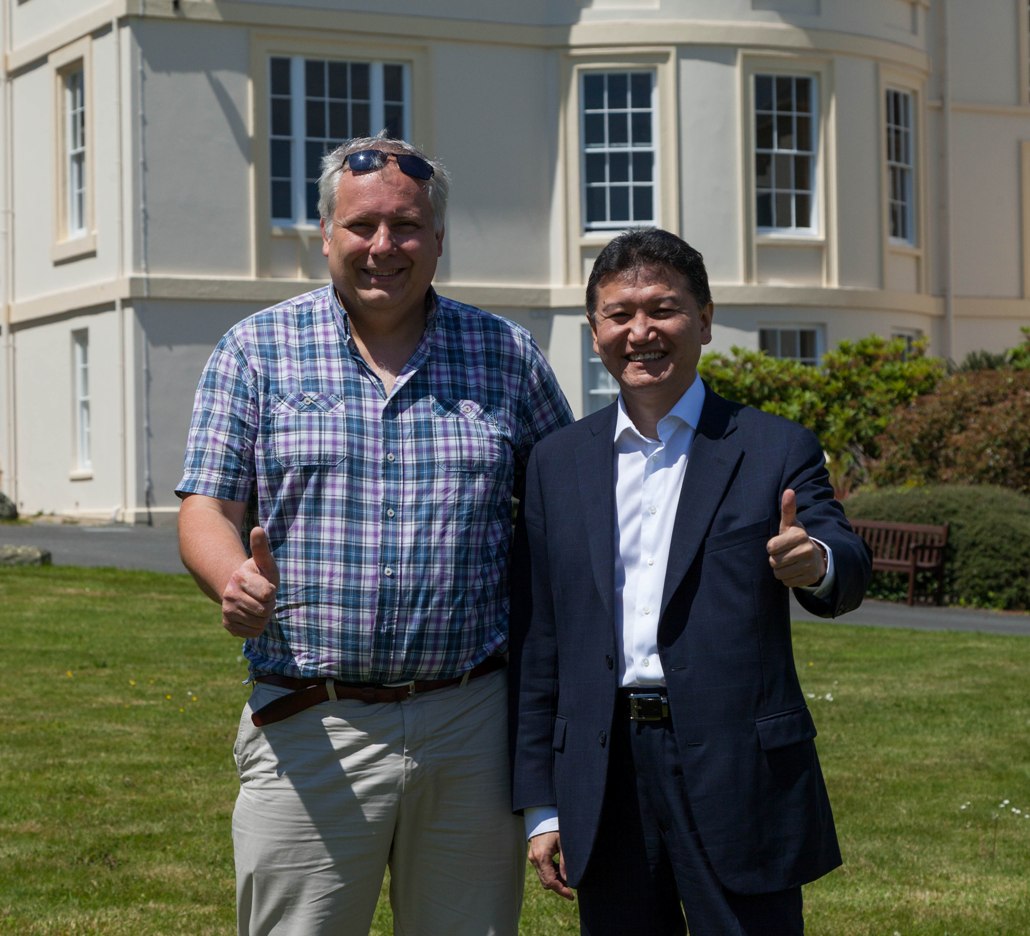 Kirsan does thumbs-up to the Cotils as the Small Nations venue.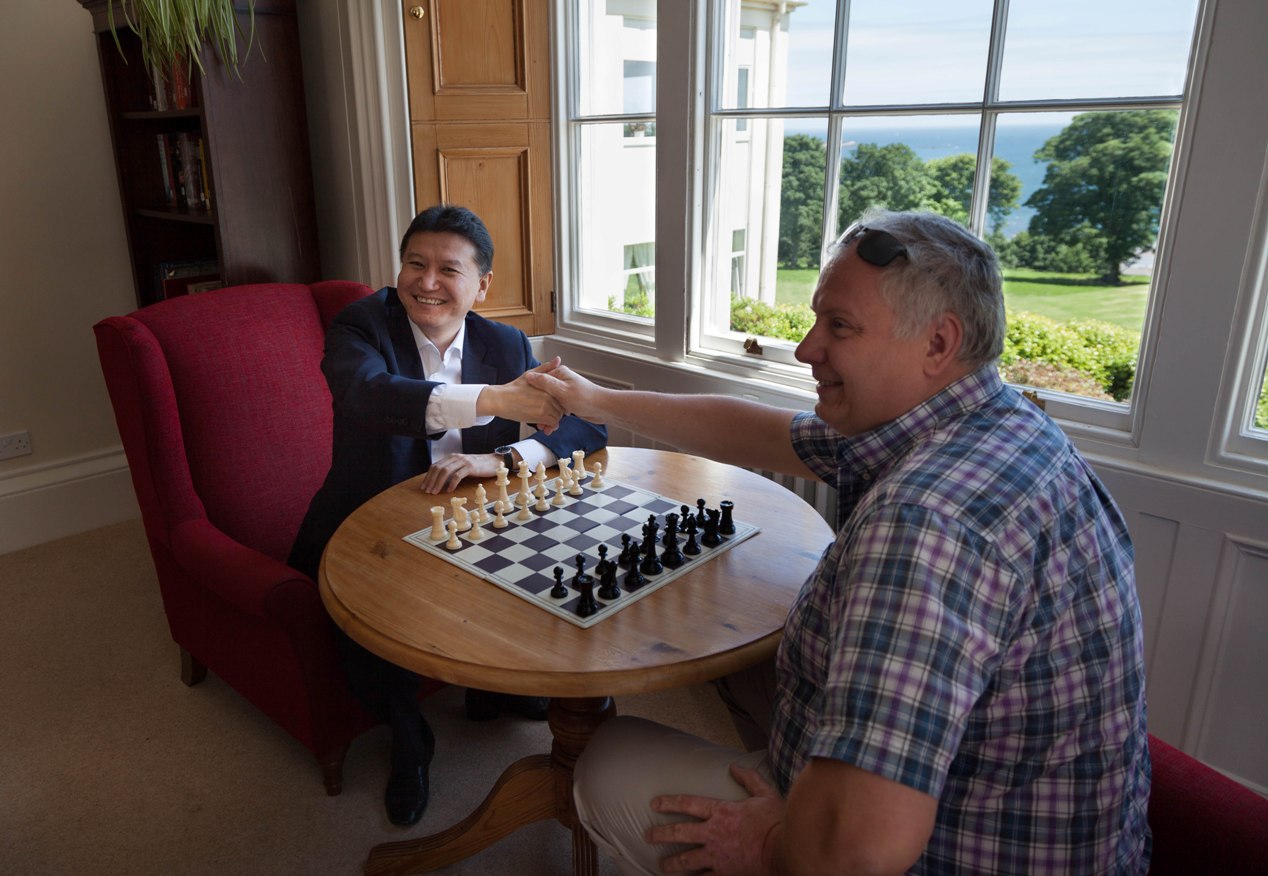 Kirsan and Fred play blitz.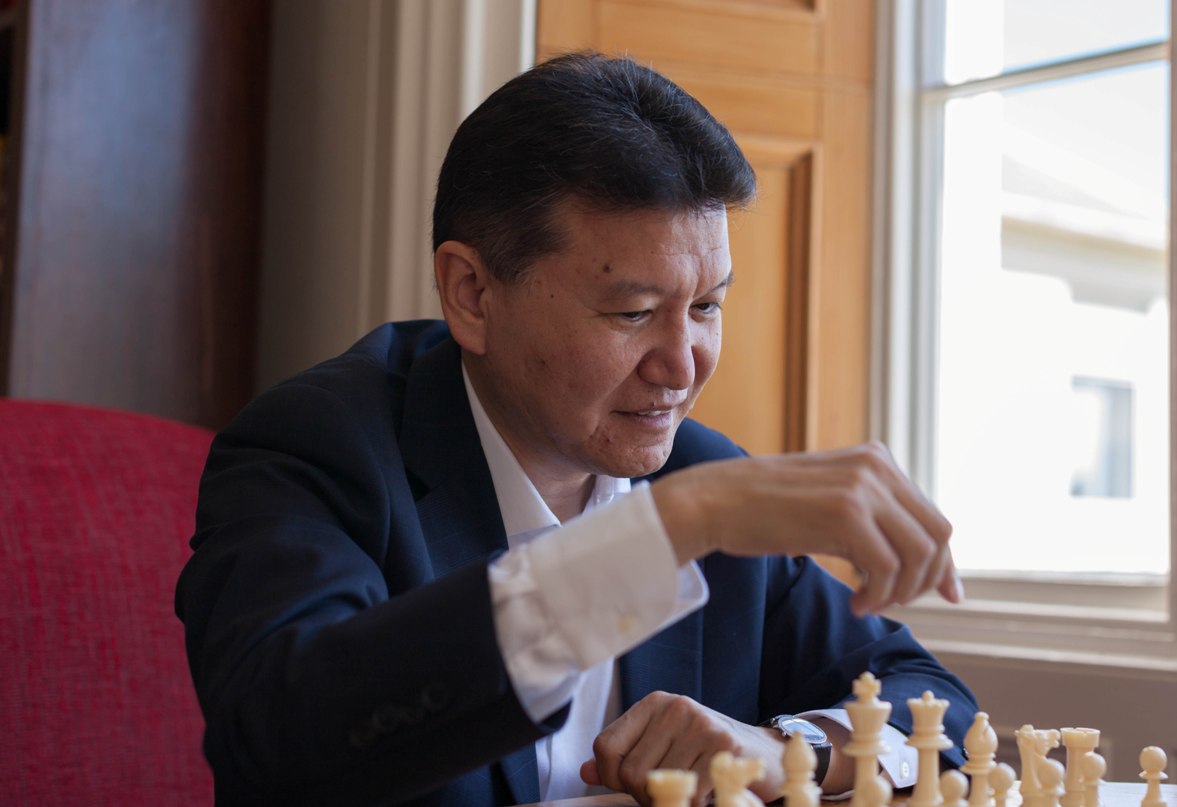 Kirsan has to recall how to play against the Kalashnikov!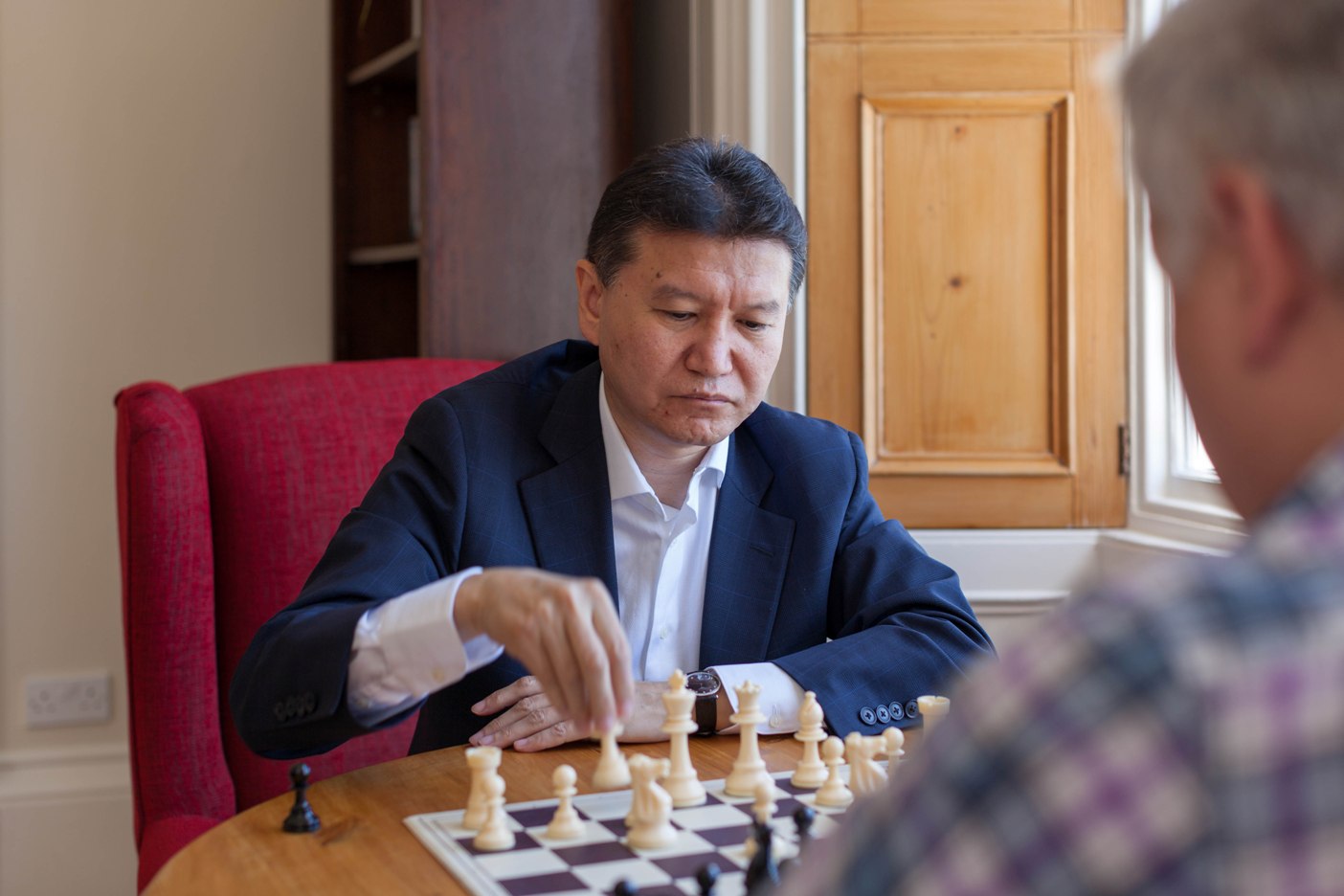 Develops his light squared bishop.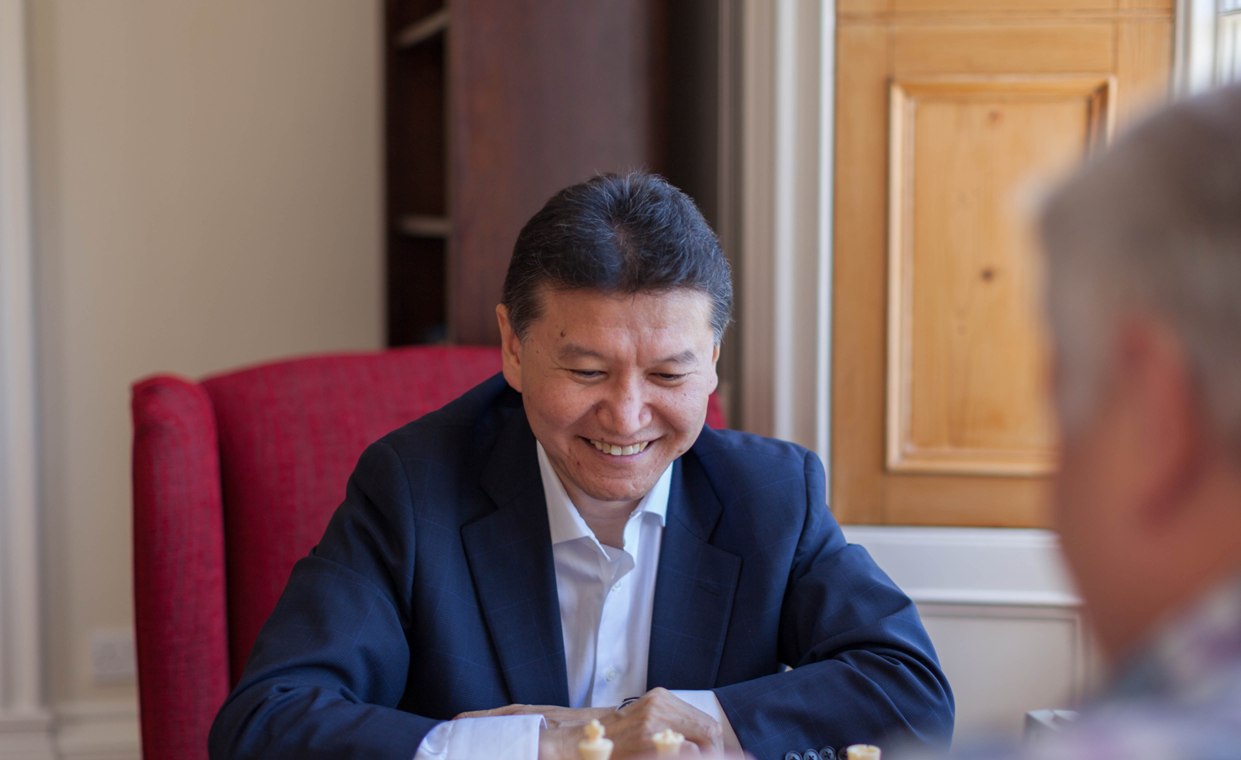 Fred comments that playing the Kalashnikov against a Russian connected player was perhaps not so clever.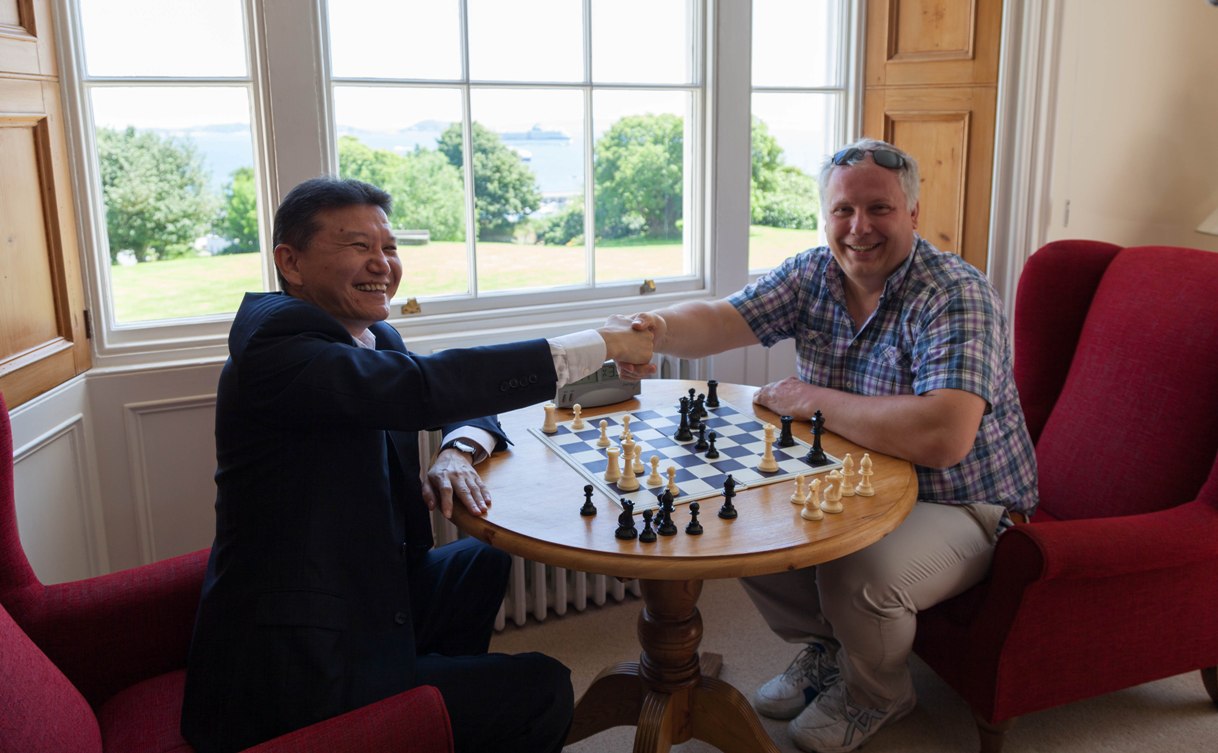 Kirsan sacs his bishop on h6 and gets a perpetual check, draw agreed.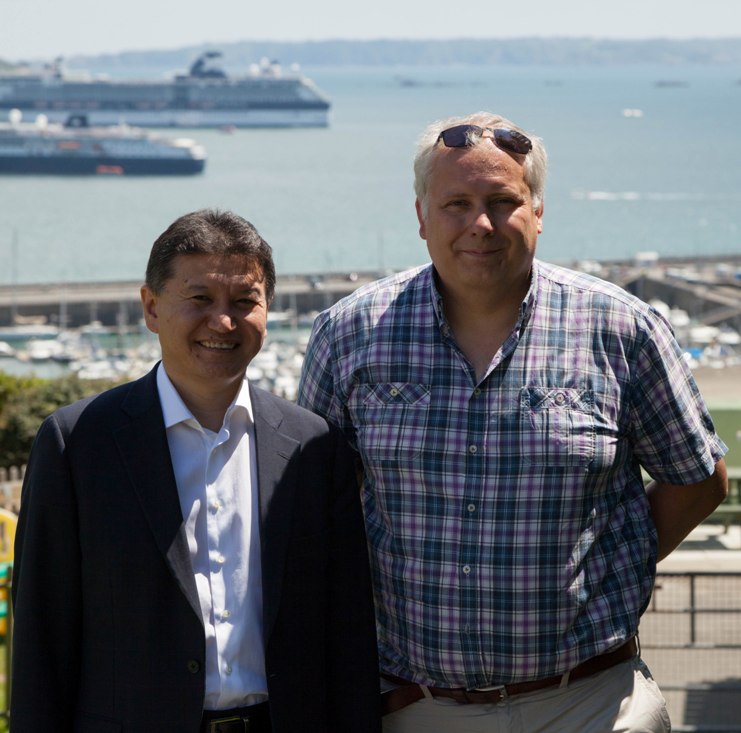 Two cruise ships were in which made an already spectacular view from the Cotils grounds of Herm and Sark even more spectacular.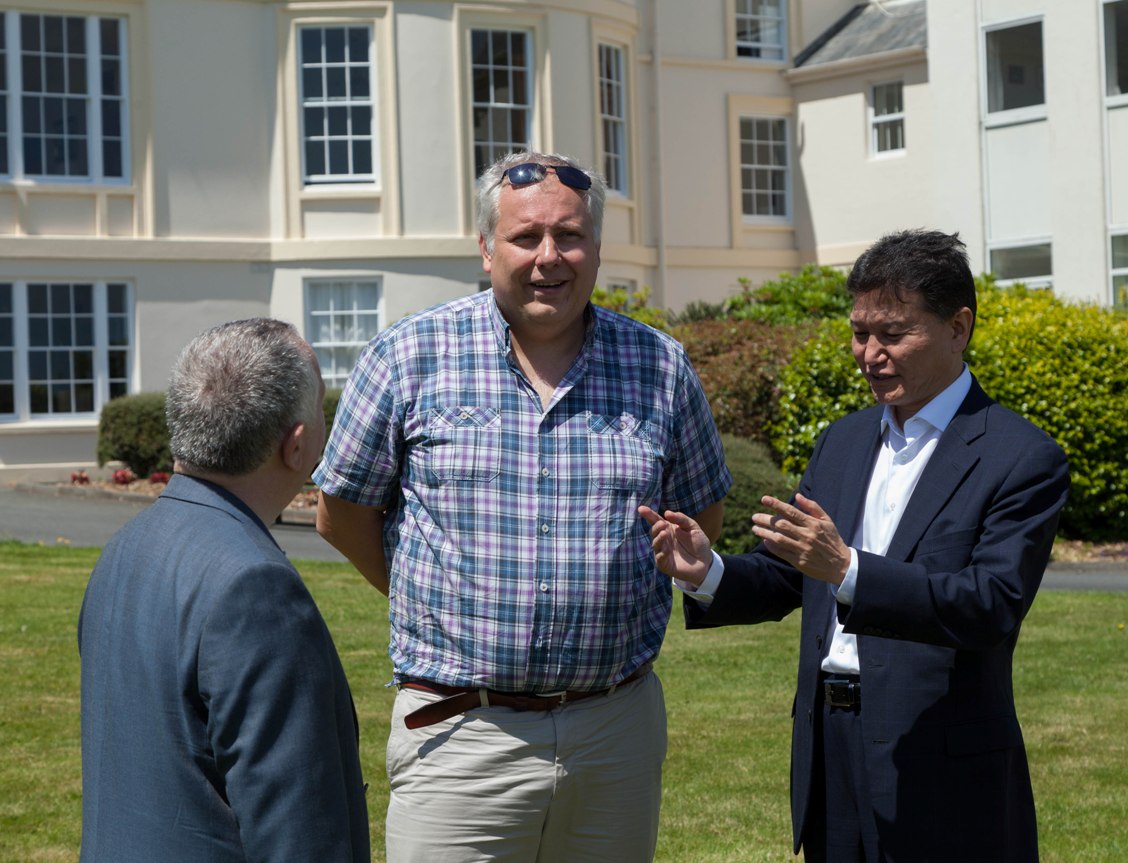 Kirsan was not disappointed by the size of the fish he had for lunch (Lunch at Mora restaurant balcony table, was seafront Sunday so town all pedestrianised for the day).
Written by Fred Hamperl, 15 June 2014
Photos copyright Samuel Hamperl (ask Fred if you would like to use any)